Care Plus TLC – We Understand Your Needs
When families and individuals experience significant health related changes, every aspect of life may be affected and it can be devastating. We recognize the importance of remaining in the comfort of your home. We understand the challenges, struggles and changes faced in everyday living – and Care Plus TLC can help.
Being an Emergency Medicine Specialist Physician Owned Company, we are uniquely qualified within the Home Care environment. Additionally, our clinical RN team offers more than 25 years of In-Home Care experience combined with certifications that include Certified Rehabilitation Registered Nurse (CRRN) specializations and Certified Brain Injury (CBIS).
Each of our patients receives an individual, personal plan of care. We hire compassionate, dedicated, professional RN's, LPN's, Certified Nurse Assistants and Companion Caregivers.
We verify our staff through national background checks for criminal histories, abuse complaints, and driving records (when required). All nurse and caregiver licenses, certifications and references are verified for current status and good standing.
If you have any questions, please call us: 616-884-5401
Meet Our Leadership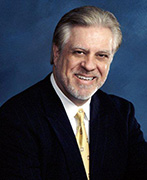 Gilbert L. Mosher DO, FACEP, Co-Founder and CEO
Dr. Mosher is a Physician Executive with broad experience. His Medical career encompasses experience as an emergency department physician, medical director, pre-hospital medical control director, and regional director for a national emergency department contract management firm. He is board certified in Emergency Medicine, an adjunct clinical professor of family medicine for Michigan State University, and a Fellow of the American College of Emergency Physicians.
Cindy J. Mosher, B.A., M.A., Co-Founder and COO
As Chief Operations Officer, Cindy Mosher brings more than fifteen years of combined health industry business development, management and support experience to Care Plus TLC. She began her professional career after graduating in 1999 from the University of Phoenix with a Master's Degree in Business Management. She currently serves on the Board of Directors for the Case Management Society of America (CMSA) fostering business relationships with case managers, health care providers, patients and their families. Cindy has placed patient care at the forefront, acquiring a keen understanding of the need for compassionate, professional continuity of care.